What is Experiential Learning?
What is Experiential Learning?
Experiential learning is an engaged learning process whereby students "learn by doing" and by reflecting on the experience. Experiential learning activities can include, but are not limited to, hands-on laboratory experiments, internships, practicums, field exercises, study abroad, undergraduate research and studio performances.
Developing Real-World Skills
The International Studies Program encourages students to participate in experiential learning which builds global knowledge and skills. Some students will study, do research, volunteer, or intern abroad.  Others will become involved with organizations across the United States or in our local communities which are addressing global issues.  There are many resources available to help students find opportunities which fit their interests and goals.
Explore the International Studies newsletter for timely information on courses, cultural events, internships and jobs, study abroad and other activities of interest to International Studies students.  
Schedule an appointment with the International Studies Academic Advisor to discuss how experiential learning can fit into your individual graduation plan.
Schedule an appointment with a Pomerantz Career Center advisor to learn how to  find opportunities (such as student jobs, leadership positions in student organizations, internships, etc.), which build experience and skills.
The International Studies Program promotes student involvement in experiential learning only if it is conducted through reputable organizations which uphold ethical standards for both students and local populations worldwide.
STUDENT IMPACT GRANTS provide funding for a variety of University of Iowa undergraduate and graduate student activities outside the classroom, such as research, travel, and service projects. The goal is to enable students to pursue opportunities that might not otherwise be possible without financial assistance.
Research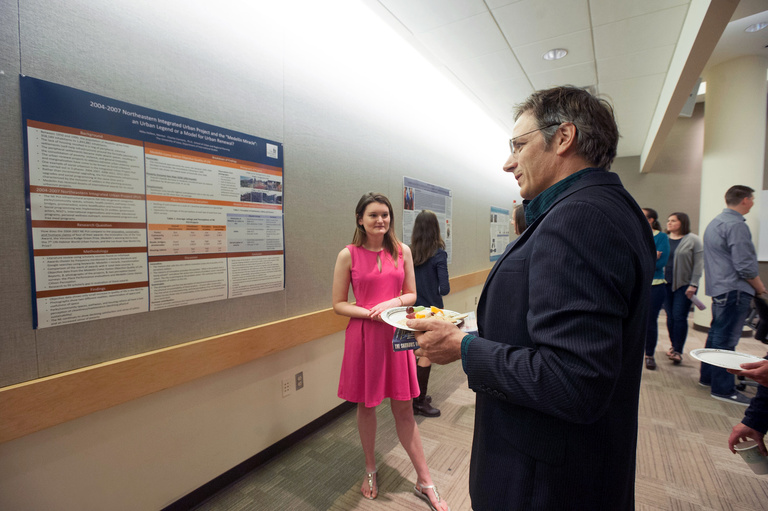 The International Studies Program provides three options for students to participate in research based experiential learning:
International Studies Senior Project
International Studies Honors Thesis
International Studies Independent Study
Research Resources & Funding
Iowa Center for Research by Undergraduates (ICRU)
UI Funding Opportunities for Undergraduate Student Research
Ferentz Undergraduate Research Fund
Stanley Award for Undergraduate Research
The Dewey Stuit Fund for Undergraduate Research
United Nations iLibrary
NOTE:  Any research which involves "human subjects" must be reviewed by the University of Iowa Institutional Review Board (IRB) prior to the initiation of the project.  Proof of the determination/review process must also be submitted to the International Studies Program before the international experience proposal can be approved. Read a summary of the IRB process on the International Programs website.  For all questions contact the IRB at (319) 335-6465; or complete the IRB Determination Form to find out if your research meets the definition of human subjects research.
Internships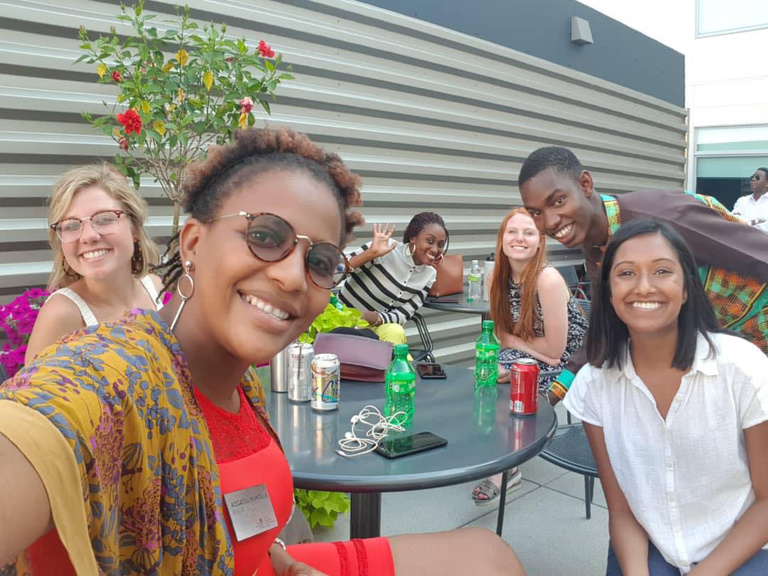 Internships are supervised practical experiences related to a student's course of study. By completing an internship, students build their skill set and their resume.
Volunteering/Interning with International Organizations in Iowa
There are many ways for IS students to do international work in Iowa City or in other communities within the state/region. Students can explore individual websites for possible volunteer and internship opportunities. IS majors regularly intern or volunteer nonprofits such as Council on International Visitors to Iowa City (CIVIC), Iowa City Foreign Relations Council (ICFRC), Center for Worker Justice in Eastern Iowa, IC Compassion, and Iowa United Nations Association. For a listing of International Organizations in Iowa, visit: https://internationalstudies.uiowa.edu/resources/international-organizations-iowa
Internships Resources & Funding
Pomerantz Career Center Internship Information
Virtual/Remote Global Internships (UI International Programs)
Virtual Student Federal Service Internships
Center for Advancement (fundraising and development internships)
Kenneth J. Cmiel Funded Human Rights Internship Program
International Institute of Business (IIB)
Tippie College of Business Global Experience
The Washington Center Internship Program
International Writing Program
Hawkeye Experience Grant
NOTE: The International Studies Program is in no way responsible for, nor has control of, the content of any external websites nor do we endorse any commercial products, services or websites. You should always research any opportunity thoroughly.
Study Abroad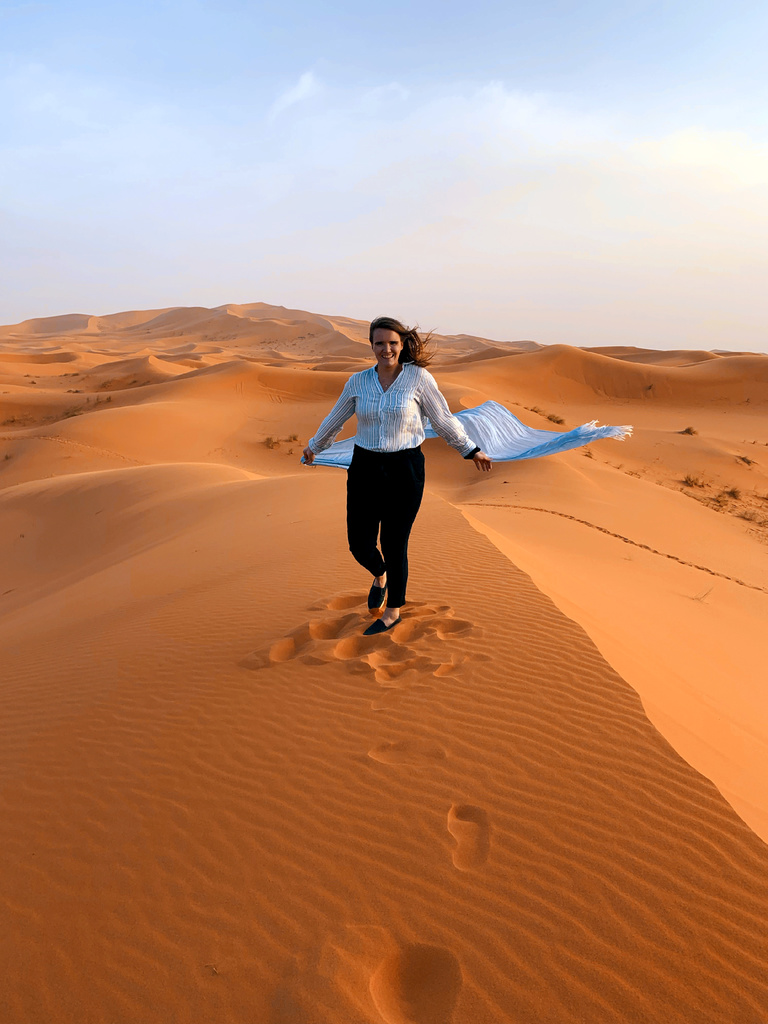 Though it is not required for the International Studies degree, many International Studies students study abroad. There are winter/summer programs, programs during fall/spring semesters, and even year-long programs. International Studies students have studied all over the world; in countries such as Turkey, Chile, Morocco, Scotland, South Korea, Ghana and many more. Students who work closely with the International Studies Academic Advisor easily find study abroad coursework which fits nicely into the Bachelor of Arts in International Studies.
Study Abroad Resources
Steps to Studying Abroad at the University of Iowa
Recommended Study Abroad Programs for International Studies Majors
Funding Your Study Abroad Experience
How to Use Duo Two-Step UI login for International Travel
For more information, visit the University of Iowa Study Abroad website at https://international.uiowa.edu/study-abroad or contact them at:
University of Iowa International Programs
Study Abroad
1111 University Capitol Centre
319-335-0353
study-abroad@uiowa.edu
Engaged Learning (Leadership, Service Learning, Student Orgs, Volunteering)

IS:3012 - Community Engaged Learning in International Studies is offered every Spring Semester. This course partners with the Refugee and Immigrant Association (RIA), an Iowa City non-profit created by refugees and immigrants from African nations.
Bridging Domestic and Global Diversity UI Leadership Training 
Hawkeye Service Breaks
Iowa N.E.W. Leadership Institute
Leadership, Service, and Civic Engagement 
Office of Community Engagement
Volunteer & Service Learning Opportunities/ Pomerantz Career Center
UI student organizations
Student Organizations, Events and Programs through UI International Programs
International Organizations in Iowa
Office of Community Engagement

Other UI departments also offer opportunities for international or local/global community-engaged learning. Examples include: 
RHET:2090 / Conversation Center
GHS:4001 Student Team Projects with Community Health Initiative, Haiti
Child Life Experiential Learning Program (South Africa)
WRIT:2100 - Iowa Youth Writing Project (Iowa City)
International Entrepreneurship and Culture (Belize)
University Resources
The University of Iowa provides general information concerning research, internships, studying abroad and experiential learning. For more information about these learning opportunities, please visit the following links:
Undergraduate Research: https://research.uiowa.edu/researchers/student-research/undergraduate-student-research
Internships: https://careers.uiowa.edu/internships/finding-your-internship 
Study Abroad: https://international.uiowa.edu/study-abroad 
Experiential Learning: https://careers.uiowa.edu/career-communities
Engaged Learning: https://engagement.uiowa.edu/students